What is a Six Figure Salary? Is Your Profession Have This Scope?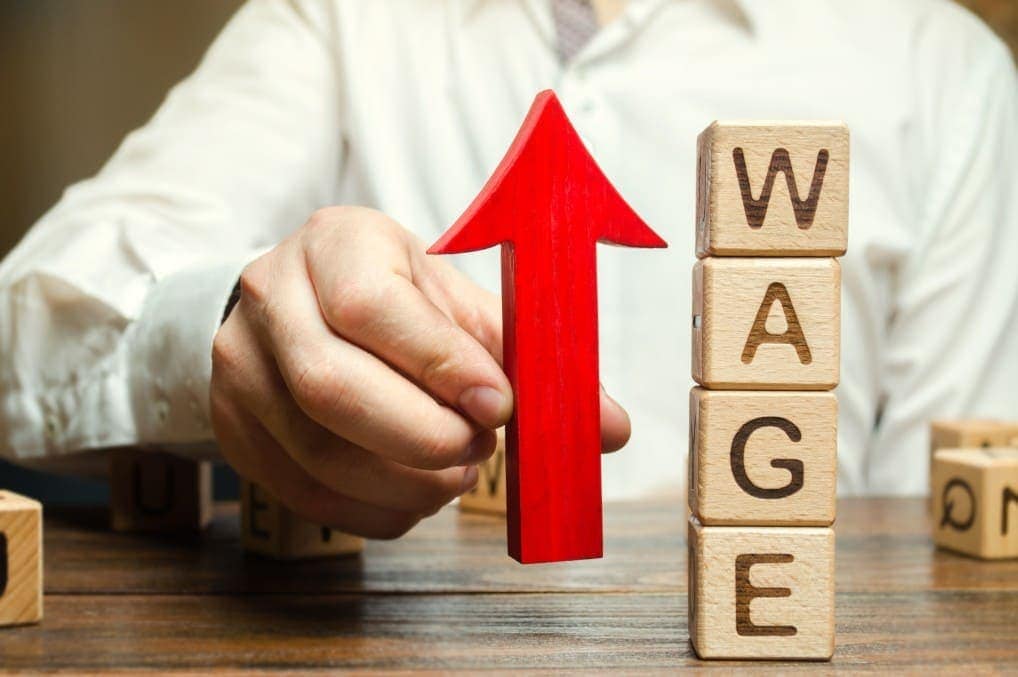 If you are looking for six figure salary, certainly you have some passion to get it. No problem we will guide you properly in this article. Let's dive in…
When researching potential employment opportunities, earning a living is often an important factor to consider. Different industries may offer high-paying opportunities for people with different skills, qualifications, and career aspirations.
Learning more about your paid career options may help you choose the right path for your goals. In this article, we are discussing what a Six Figure Salary is, how to get one, and 25 examples of jobs with the potential to earn a six figure Salary.
Read Also:
What are the Differences in Salary, Wage & Hourly Pay?
Meaning
Many consider getting a six-digit rating as a sign of success, and earning that much money may give you the ability to live a certain lifestyle. There is a thing known as a six figure salary,  in the business sector.
A six-figure wage entails a minimum annual income of $100,000.
People earning less than that, but earning at least $ 10,000, have a five-fold income. If your annual salary is $ 1,000,000 then you get a seven-digit salary. Salary is one of the determining factors when applying for a job. Most people are always looking for jobs that are related to compensation that is financially and profitably.
How To Earn a Six-Figure Income
To help you acquire a six-figure income, follow these steps:
Complete Education or Training
Complete the required education or job training that you wish. This may include going to a university or completing a specialized training or vocational program. Many high-paying jobs require at least a bachelor's degree, but you may be able to pursue other careers without having to go to a university. Research the educational needs of your desired career path to create your education plans.
Network With Others
Start building a professional network with others in your industry. Explore online and in-person options to build relationships with like-minded professionals, such as groups on professional contact sites or specific industry organizations. This may help you to learn about new opportunities to improve your career or to develop new skills through studies.
Focus on Doing Well Performance
When you start your career, focus on doing well. Strive to consistently produce the best results, and ask your supervisor for additional ways to support the company. Build good relationships with your management and colleagues, and continue to look for ways to make a profit in your organization.
Discuss The Increase
Request a rebate from time to time. Gradually increasing your income may help you to get closer to earning your desired income. If you are requesting a raise, make sure you have specific examples of your work that you can use as support for your application. Ask your supervisor for feedback on how you can continue to grow professionally and add value to better support your future requests for a raise.
Evaluate Opportunities For Improvement
Look for activities that offer the potential for improvement. This is also a factor to consider when choosing your career path because many job opportunities are likely to result in higher earnings. Start by looking at ways to improve within your current organization, and consider using your network for growth opportunities in other organizations.
Pursue Additional Credentials
Consider pursuing additional guarantees that may give you more options to improve your career and earn more money. For example, you may be pursuing higher education. Another option would be to complete specialized training, professional development courses or a certification program related to your specific field.
Think Of A Side Hustle
In addition to your work, consider pursuing additional ways to increase your income. Adding a side hustle may allow you to gain more, but it may require you to work harder. Consider pursuing a part-time job to supplement your income, or consider completing a self-employed or contract job to supplement your income. If possible, you could also pursue investment opportunities, such as real estate, to make more money for yourself.
25 Jobs With a Six-Figure Earning capacity
Here are some examples of high-paying jobs that have the potential to earn a Six-Figure Salary:
Actuary:
Mathematicians assess financial risk in companies. They identify risks and their potential impacts, determine the likelihood of unforeseen events, and develop risk mitigation strategies.
Aeronautical Engineer:
Aeronautical engineers design and maintain aircraft and arrows. They monitor production processes, ensure that airlines meet the relevant standards, inspect aircraft to see potential improvements, and conduct aviation research.
Air Traffic Controller:
Flight traffic controls oversee the arrivals and departure procedures for flights. They monitor flight routes to ensure that planes operate safely and do not collide.
Anesthesiologist:
Neurologists are medical professionals who silence or abduct patients in preparation for surgery. They consult with patients to determine how much medication to give, and monitor patients before, during, and after surgery to identify and respond to any problems or adverse reactions.
Biostatistician:
Biostatistician experts collect and analyze biological data. They often work within the field of medical research, conducting clinical trials to evaluate treatment and research studies on diseases, disorders, and health issues.
Chief Executive Officer:
Senior executives, or CEOs, are responsible for the management and operations of the organization. They work with subordinates and managers and may have different responsibilities depending on their industry and the requirements defined by the board of directors of their organization or stakeholders.
Computer Systems and Information Manager:
Computer and information systems managers, or information systems managers, are IT specialists who are responsible for the technical needs and goals of the organizations. They are responsible for a variety of computer-related tasks, data processing, information systems, and systems analysis.
Construction Manager:
Construction managers direct construction sites and programs. They are responsible for ensuring that the project progresses and all construction workers adhere to safety guidelines.
Data Scientist:
Data scientists analyze large amounts of data and convert it into easily identifiable information. They perform cleaning and validation techniques on raw data, determine appropriate algorithms or analytical models, identify data styles and patterns and share their findings with relevant participants.
Dentist:
Dentists provide oral health care to patients. They examine teeth and gums, diagnose disease, develop treatment programs, and repair or remove teeth.
Director of Finance:
Financial Directors are responsible for the financial activities of the organization. They formulate business strategies, prepare budgets, create financial projects and manage and train the finance department.
Full-Stack Web Developer:
Full-stack web developers include a set of skills for front and back editors. They are responsible for all aspects of the development and use of websites.
General and Operational Manager:
General and operational managers are responsible for coordinating the performance of multiple departments or areas within the organization. They may assign resources, formulate policies, delegate tasks and manage day-to-day operations.
Marketing Manager:
Sales managers develop brand-specific products or services that a company provides to generate sales. They research markets to develop marketing campaigns and explore which strategies work best to improve marketing performance and product awareness.
Nurse:
Nurses treat patients, and some specialize in certain types of care. They examine patients, provide health advice, perform diagnostic tests, and develop treatment plans.
Obstetricians and Gynecologists:
Obstetricians and Gynecologists, or OB-GYNs, specialize in women's health. They regularly check and check health, provide family planning services, diagnose and treat diseases, support patients with pregnancy and perform childbirth procedures.
Oncologist: Oncologists Treat Patients With Cancer.
They model patients' symptoms, plan and analyze diagnostic tests, discuss treatment options with patients and monitor patient progress during treatment and recovery.
Ophthalmologist:
Ophthalmologists provide eye-related health care to patients. They perform vision tests, diagnose eye diseases and vision problems, provide eye health advice, and provide contact lenses or corrective glasses.
Pediatricians:
Pediatricians are specialized medical professionals who specialize in caring for and treating children. They educate parents about the health and safety of their children, perform physical examinations, diagnose and treat diseases, ailments and injuries and provide immunizations.
Petroleum Engineer:
Petroleum engineers help to find gas and oil to meet the country's energy needs. They oversee the design and development of oil and gas extraction systems in the world police and old wells.
Product Manager:
Product managers can oversee the entire product development process. The research product performance in specific markets, determine customer needs, evaluate their competitors, develop project plans and deadlines, and direct marketing efforts.
Psychiatrist:
Psychiatrists treat patients with mental health problems. They evaluate patients' symptoms, assess conditions, develop treatment plans, prescribe medications, evaluate treatment success, and refer patients to other health professionals if needed.
Marketing Engineer:
Marketing Engineers sell technology products or organizational services. They meet with potential customers to present and demonstrate products, customize products based on customer needs, and direct research and development of new products.
Surgeon:
Surgeons perform medical duties. They usually specialize in a particular type of surgery or physical examination, and they evaluate patients to determine the most appropriate surgical procedures.
Veterinarian:
Veterinarians work with animals to provide medical and therapeutic assistance, while others specialize in treating a particular type of animal. They diagnose diseases or injuries, perform surgical procedures, administer medications and educate owners about the health of pets.
Hope you understand now what is six figure salary, and you have now the comparison criteria according to job professions. Choosing the right career is easy to go for six-figure salary in the future.